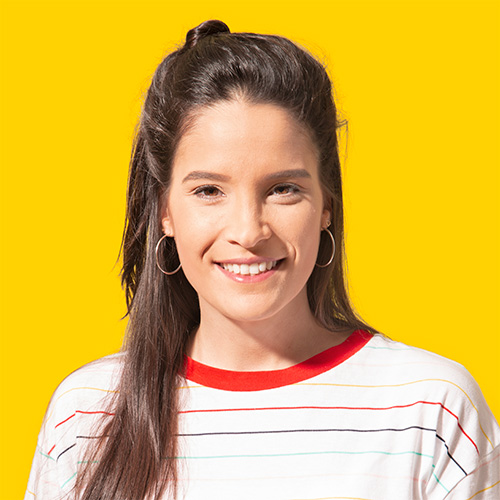 Writen by Débora Costa, UX Designer Leader,
CX: How to establish a customer-centric culture
Companies that implement a customer-centric culture are three-times more likely to remain competitive online.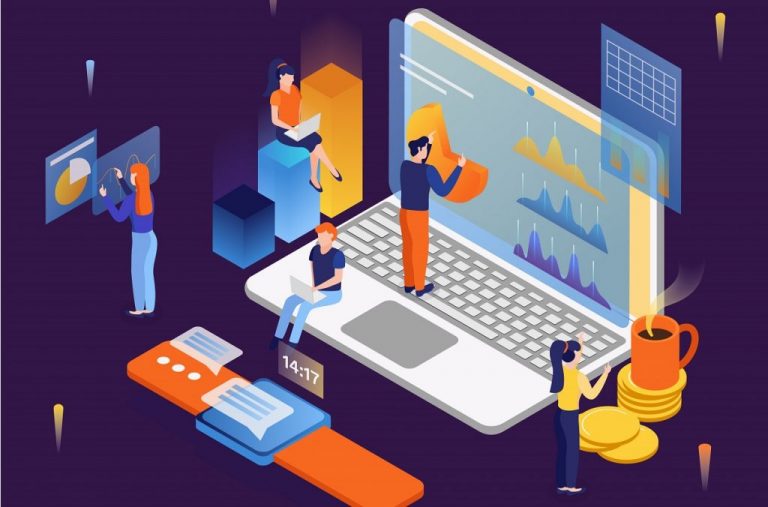 Many managers say that their projects are based on customer experience, but it is hard to see this in the way they are implemented. CX should not be treated as an occasional feature, or treated as par of a particular project.
Making customer experience a driver for the company, means making it part of the culture. This requires a change throughout the company's structure and, therefore, it needs to be embedded in the whole team.
In other words, putting the customer at the center of what you do, according to Gartner, means that an organization is able to understand its users' problems and expectations, to understand the context around these needs, so that it can consistently deliver products and services that meet their expectations.
It is quite natural to be customer experience-oriented in a startup that is based on a culture where the customer is at the center of the company's business and interests; but, how do you restructure an already established company, so that it places the customer at the center of its design?
This has been one of the big challenges for traditional banks over the last few years, for example; having to deal with the numbers of fintechs offering digital services that are conceived and created in a user-focused culture.
This has forced traditional banks to try to change to deal with this new situation.
---
According to Gartner, companies that implement their technology in a customer-centric fashion (that is sympathetic to their users) are three-times more likely to remain competitive online. Meanwhile, products and services that do not provide a good experience will lead to the failure of 30% of projects in the same market.
---
For companies that want to make this transition and change the culture, I suggest starting by establishing a structure that allows staff to focus on user experience (UX), involving those from different backgrounds and enabling them to consider the real needs of their customers constantly during the course of business.
It would be a mistake to think that appointing a single person responsible for UX will make this happen. There are so many aspects that need to be consistently and continuously considered and included, from research, co-creation, design, testing, etc.
You will need more experts, with crosscutting experience, to work with you to plan and design the experience.
This team will be able to look across your organization to see what it does and how that affects the customer at the various points of contact, to monitor how it interacts with people, to look at processes, infrastructure and the whole environment and see what needs improving, adapting and developing.
Some example UX profiles and areas of expertise that would improve your team's abilities
UX Researcher 
They are an expert at understanding problems by focusing on people and the situations (technology, the business, the approach). They can summarize all the various opinions of those involved, taking the context into account, and structure the results and recommendations of their research in an objective and iterative way, so that the digital products can be developed gradually.
UX Writer  
They are an expert on language and messaging. They are responsible for ensuring that the language used in all brand communications is consistent with the company's purpose and understandable to customers.
Service Designer  
They are responsible for mapping the customer's entire experience, encompassing all points where they have contact with the brand. They help to reduce the amount of calls involving usability issues, identify opportunities for improvement, and help with the scale of the operational teams.
Design System Ops  
This designer specializes in building and maintaining the Design System for your product. They mainly focus on aspects of standardizing the interface and product usability, their work helps inform that of the design and development team by ensuring that the development of the digital product is agile and more consistent.
Product Designer 
They focus on developing the digital products, taking into account the needs of the business and users during development.
UI (User Interface) Designer 
They are the designer who develops the interfaces. They look after the "visible" part of the digital product (the graphical interface), which the user interacts with. They create the best interface based on the brand's guidelines.
UX Designer
The UX Designer plans how the user will react when using a particular interface. They look at what the customer will encounter and how they will feel when interacting with the product.
It is important to stress that you can start to develop a customer-centric culture without having all these experts. You can establish this time over time.
Companies that specialize in this, such as ilegra, which has a multifunctional team available, can provide the necessary support to put this structure in place and support it and provide an extra external viewpoint.
Initiatives to Change the Company's Culture
As mentioned before, the initiatives designed to change an organization's culture involve changing people's mindsets, as well as the attitude, actions and behavior of staff when they have to deal with a challenge.
With that in mind, this culture has to be customer-centric, whatever the area in question. To get to this, we have listed 5 steps to help your company change its culture:
Explain the CX culture to the organization's leadership:

When the leaders understand the value of the CX culture to the company, it becomes easier to disseminate these values to the staff. This is essential so that gradually everyone appreciates the value of a customer-centric business design.

Be Agile:

An agile culture provides more opportunities to collaborate and this increases the confidence and independence of staff. It also makes it easier to change the direction of the business and makes it easier to respond more quickly to market and customer demands.

Create a collaborative environment:

Encourage staff to work together and communicate with other departments, therefore sharing information and ideas. Provide workshops and lectures to encourage this approach.

Demonstrate the value of CX:

Use data to show that a customer-centric design is worthwhile. Publicize progress and celebrate each milestone.

Bring people together from different departments:

Bring different parts of the company together to discuss problems as they come up and remember to be joined up. It is likely that, if you have a problem in your call center, you can find a solution easily by discussing it with the product department.
A UX project must always be open to new insights, new perspectives, because it should be constantly evolving and changing.
We work in this field and we too are always learning; we like to be able to have a coffee and talk more on the subject, discuss our cases (e.g. Bradesco, Cielo, Banco Next, Sompo Seguros, SBT…) and exchange experience.
The measures above are just some of the ways we can help create a customer-centric culture.