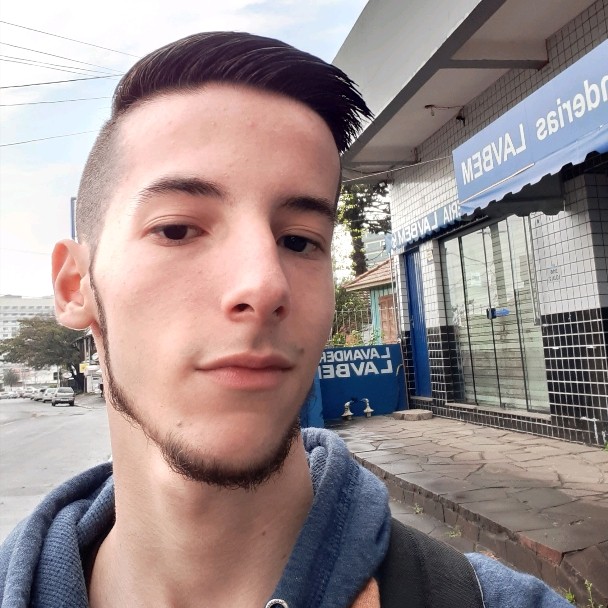 Writen by Eduardo Viva, in 08/06/2022
Jobs to be done: The vision of a UX Jr. from process to implementation
After all, is applying jobs to your first research project that difficult?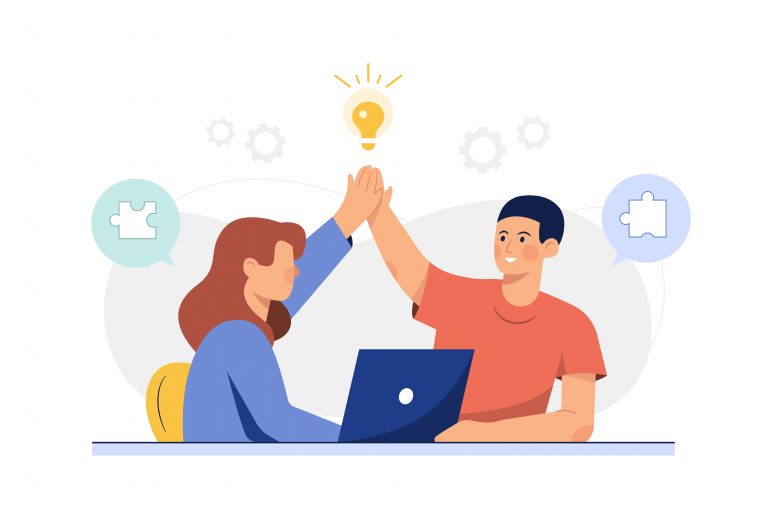 Jobs to be done (JTBD), it is a method that can be seen as a framework for thinking and visually representing the users' needs and the real intention behind the researched user's work (actions or decisions).
When we talk about methods applied within UX, like this one, you must remember many sources talking about the subject: the perfect theories you studied, the step-by-step that influencers share or the experiences of your co-worker.
However, it's important to keep in mind that these perfect scenarios don't exist, and as disappointing as it is contradictory, this is good news. The UX area is an open field for innovations, with concepts and "laws" very well spread. Despite this, even with well-established rules, our main focus of work is people, which, in turn, makes each UX-oriented project have specific peculiarities according to its context and audience.
As a UX Designer, I had the opportunity to apply Jobs to be done in my first research project. Consisting of a work in pairs, I, as a junior designer, worked alongside an experienced fellow researcher, also counting on the support of our leader.
In the midst of a tight schedule, user interviews and large insights analysis sections, applying the method for the first time created uncertainty for me, as I had seen very little on the subject as a student.
In the time I had, I was able to read and study a lot about the method while consuming deliveries from colleagues on other projects that had used Jobs. Obviously, the good old imposter syndrome was showing up, making me wonder if I could achieve results as satisfying as these.
We then decided to stop for a whole morning to understand the two Jobs that were on the project. As a result of a good brainstorming session, where we analyzed the results of the interviews while debating our understandings, we managed to come out with a job ready and another pending, which generated enough confidence to later be responsible for finishing. Although uncertain whether I had used the method in the "correct way", I presented it to colleagues who had already applied it and was surprised when I got positive responses.
Not understanding how I got a good result on my first project, I talked to my leader and came out with lessons that will guide my entire trajectory in the UX world:
+++ Just do it!
No results will come out if you sit still and the best way to learn is by doing. Double diamond does not need to be applied only in the cycle of a product, use its concept as a basis for your processes: study the subject, understand what you need to do, do and test, learn from it and repeat until it works.
+++ Context > Method
Returning to the subject of project peculiarities, no method can be 100% executed in all scenarios, the context of your project has a much greater weight. How you do it doesn't have as much impact as a delivery that helps the customer understand the user.
+++ Ask for help
You are never alone! Poetic? Yup. Lie? Not. The UX community is very tight-knit and loves to help. If you work in a company, there will be even more people willing to give you a hand (we prove this with the number of colleagues who helped us on the project). Ask questions, talk to people, exchange ideas, use the people around you, and don't be afraid or ashamed of it.
How to apply Jobs in your project?
Before knowing how, let's start to understand more deeply what is the purpose of using Jobs to be done in your project.
According to N/g, the method is extremely comparable with the use of people and other task analysis methods, with the difference that while the methods focus on understanding how the product can best solve tasks that the user already performs, JTBD moves the analysis focus and to seeing the objective behind the tasks, enabling the product and delivering the result expected by the user, from tasks not biased by the existing model.
In the case of our project, we needed to find out how the user understood our client's product and what it meant to them, so it was agreed that JTBD would be an essential deliverable of the project from the beginning. At the end of the research, we defined 2 jobs for the project, answering:
1 — How does the user decide to start saving money?
2 — Why did the user choose a certain product for this purpose?
Comparison between parts of our delivery for two allegra customers.
The delivery of a work usually involves, always in the first person:
+++ A sentence as a title, which will be the conclusion, a summary of the user's intention.
How we implemented it in two ilegra projects.
+++ A sequence of sentences forming steps to demonstrate the user journey that brought you to the conclusion.
How we implemented it in two ilegra projects.
+++ Real phrases captured in interviews that prove the job.
How we implemented it in two ilegra projects.
With all this presented, it was noticeable that our job application was presented very differently in the two projects, but the result achieved was the same: a complete material, which led to a well-structured presentation in which we were able to answer all questions of customers.
As a next step for the client in question, we suggest holding a co-creation workshop to develop and test new concepts and approaches to improve the product researched in this project. This phase, in which the material delivered will be extremely important, serving as a basis for the ideation sessions.
Answering the subtitle question: after all it is not so difficult to apply Jobs to be done or any other method in your project. Knowing where to look and who to turn to for help, not being afraid to start and trusting in your role as a UX Designer you are sure to deliver amazing work.