 Writen by ilegra, think beyond, in 05/08/2021
SBT's new project increases its online audience by over 80%
SBT has invested in a new website to attract a bigger audience and connect better with the public. The project is the result of a partnership with ilegra and Google.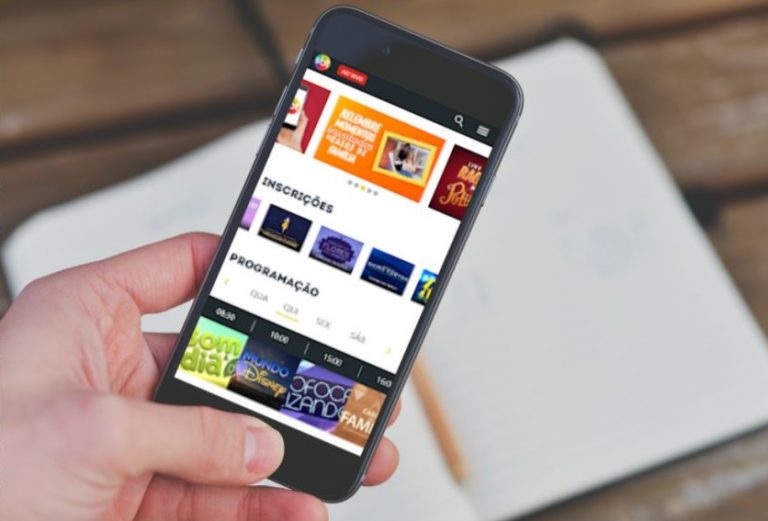 The Sistema Brasileiro de Televisão (Brazilian Television System) – SBT has increased its online audience, through a partnership with Google and ilegra, a global design, innovation and software company, by creating a new, more dynamic, mobile-first website, with the objective of making it more accessible and attractive to the public.
The single-page format has infinite scrolling, which enables scaling and faster loading times. This has produced an 81% increase in page views per session. Since the migration was completed in April 2019, SBT has been able to see some impressive results regarding its online audience. The average number of sessions on the website jumped from 10 million per month in 2017 to 13 million in June 2019.
"We worked with UX design concepts on the new website, which was something new. The previous architecture didn't allow such high-impact, up-to-date activity. For example, in one of our live shows, we wanted to do a bingo competition, but, as hard as we tried, we couldn't do it with the website, nor could it handle the extra traffic. The technology was limited", explains Luis Marciano, IT Executive Manager of SBT.
Digital transformation is necessary, but also difficult for TV broadcasters, who need to stay up-to-date to win over the public. "TV is not dead, but it does need to learn its lessons and adapt, just like radio and cinema has, and provide different ways of delivering. We are trying out a multi-screen experience, using off-line programming to supplement the live shows", says Carolina Gazal, the Digital Content Manager for SBT.
One of the best examples of this is the ability to sign up online to take part in programs, whether in the audience for Silvio Santos's show or to take part in Esquadrão da Moda (What Not To Wear). "SBT tries to bring the viewer into the studio. We want to make it easier for people, particularly those who have limited internet bandwidth. Also, we want to make it very easy and intuitive, so that people enjoy the experience from start to finish", says Carolina.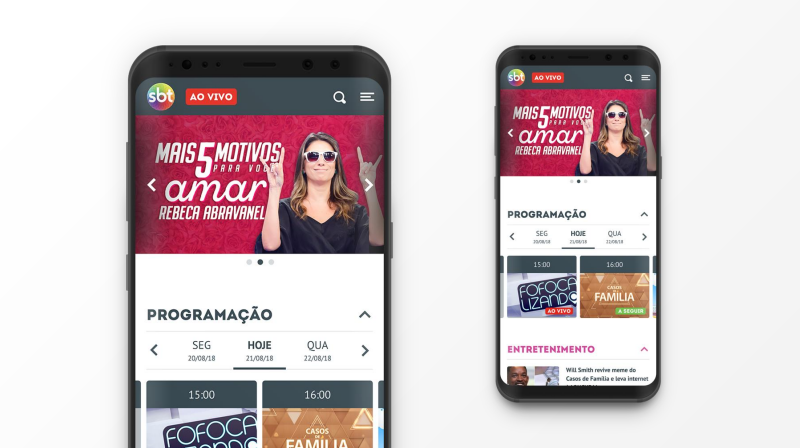 Accessibility
The project had six stages and was implemented in just nine months, ilegra replaced the content management and structure of the SBT website, with Google Cloud – based solutions, such as App Engine, Cloud SQL and Cloud Storage.
"The challenge was to transfer the SBT website from a physical environment to the cloud, which would give it the necessary scalability to meet the demand of the public, as well as that of the sponsors and investors in digital marketing", explains Felipe Amaral do Santos, Head Of Innovation, Commercial And Marketing at ilegra.
SBT also wanted to improve the user's experience with its website. Therefore ilegra and SBT's Digital department proposed a project of three stages: research, analysis and recommendations.
During the research stage the aim was to understand the purpose and the right format for the website. Based on this analysis, ilegra created a CSD matrix (Certainties, Suppositions and Doubts) by brainstorming. Finally, the Design Sprint method was used, involving SBT stakeholders, to complete the recommendations stage and add value to the solution that would be built.
The staff also noticed the results. "We received feedback that the solution was much more productive, agile and faster. We are very happy with the result and we can now concentrate on further developments", explains Carolina.
About SBT
Sistema Brasileiro de Televisão is a Brazilian commercial television network founded on August 19, 1981 by the impresario and television producer Silvio Santos. It is the second largest television network in Brazil, second only to Rede Globo, and has branches and affiliated channels nationwide.
About ilegra
ilegra is a global design, innovation and software company. The company has been in existence for 17 years. It aims to help digital strategies be more agile, by leading companies through a constantly changing market. It has strategic partnerships with Google, AWS and GitHub. It has a portfolio of innovative major companies, such as Whirlpool, FCA, Bradesco, Cielo, Sapore, Agibank, Orizon, Embraco, AGCO, Thomson Reuters and Thyssen Krupp Elevators.